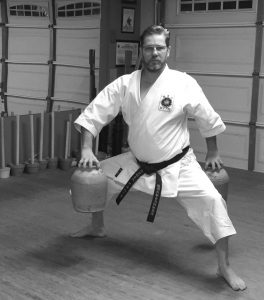 Sensei Walker began his training as a direct student of Hanshi Anthony C. Marquez in 1985. With over 30 years of experience in Okinawan Goju-Ryu and Kobudo, Sensei Walker has the tools and knowledge to develop his students in the tradition of Tanzenbukon Goju-Ryu Karate and Kokusai Ryukyu Kobujustsu Kenkyokai., developing them into exceptional practitioners with an appreciation of the rich history of Traditional Okinawan Martial Arts.
About Hanshi Anthony C. Marquez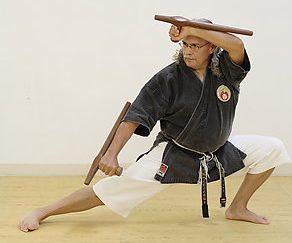 Hanshi Anthony C. Marquez Sr. is the founder of Traditional Martial Arts International (TMAI), an international organization organized with Dojos around the world. As Head of Okinawan Tanzenbukan Goju-Ryu Karate-do and Kokusai Ryukyu Kobujustu Kenkyokai, Hanshi Anthony C. Marquez Sr. created a culture among his family that can best be described with three simple words, Love / Honor / Sweat.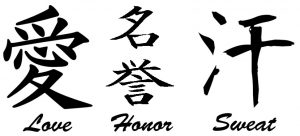 While Stationed on Okinawa, Hanshi Marquez was introduced to the exceptional and dynamic Goju-Ryu practitioner, Masanobu Shinjo of the Shobukan Goju-Ryu Karate Organization. His first visit to Master Shinjo's Dojo led to a personal friendship and close relationship  that included private lessons as well as an appointment as Master Shinjo's adviser on International affairs. He recieved his 5th & 6th dan from Master Shinjo and assumed the position of the United States representative upon his return to the United States in 1985. While training at the Shobukan Hombu, he was introduced to Master Shinjo's close friend, Master Katsuyoshi Kanei from the Jinbukan Dojo.
 Master Kanei was also a Goju-Ryu master specializing in Matayoshi-style of Kobudo, where he was one of the leading seniors under Matayoshi Sensei. Sensei Marquez again was accepted as a private student which led to his becoming one of Master Kanei's most prolific students in Jinbukan Kobudo. Hanshi Marquez received Nidan at the Matayoshi Dojo in 1985 as Master Kanei's United States representative until Master Kanei's untimely death in November 1993.
 After establishing his own organization (TMAI) and forming Okinawan Tanzenbukan Goju-Ryu and the Kokusai Ryukyu Kobujustu Kenkyosai, Hanshi Marquez' continued search for advanced Kobudo training returned him to Okinawa. There he sought out the little known art of Ufuchiku Kobujustu and trained under Soke Kaisu Isa in this unique and powerful system of Okinawan Kobudo and Karameti. In 1998, hi recieved a Renshi appointment from Soke Kaisu Isa.